Marketing Analytics: What it is and Where to start  
Marketing Analytics: What it is and Where to start
By: Ashley Tyndall
What is Marketing Analytics?
As marketers in commercial real estate, we know that advertising works, but there is not usually a one-to-one correlation between ad dollars spent and revenue. So how do we prove that our efforts are actually worth it? Marketing analytics is the measuring and analyzing of your marketing mix to track your return on investment (ROI). Luckily, in our digital marketing-driven world today, we have more resources than ever to collect these analytics in order to not only back our marketing strategy but also increase our ROI.
Websites and Blogs and Social, Oh My!
If you have not been using marketing analytics in the past, this may seem daunting, but don't panic! There are many tools available to use:
Create a free Google Analytics account to track your website or app. This is a great tool to collect the demographics and behavior of your site visitors, as well as track what they are searching the your site, what they're clicking on the most, and how long they've spent on each page.
Social media sites such as Facebook, Twitter, and Instagram have their own analytics, if you transform your multifamily property's social account into a business account. Similar to Google Analytics, you can see your follower demographics, engagement behavior, and what times of the day they are most active on the app in order to better target your audience. These sites also allow you to track impressions, reach, and engagement, as well as conversions and clicks if you sent out advertisements.
If you are willing to spend a little bit of money, Hootsuite and Buffer are great applications to use to track all of your social media and website analytics on a single dashboard. You can save time and energy by scheduling posts out from a single app instead of having to log-in and out of multiple social accounts.
HubSpot allows you to wrap all of these analytics into one. With this tool you can schedule-out ads, social media posts, and blogs as well as track the analytics for all of them. Since many multifamily properties use a combination of different digital channels, using a single application to monitor and maintain your marketing and brand message is extremely helpful.
Always stay up to date with the different tools and trends in marketing analytics. The digital world is constantly developing and pushing forward, so don't get left behind!
Patience is a Must
Once you begin tracking your marketing efforts, stick with it. You will not see huge progress within the first week, or month, or even quarter potentially. Yes, it is important to track the day-to-day items such as the conversion from a specific Facebook ad, or clicks on a CTA for your weekly blog post so you can see what performs best with your target audience. However, it is more important to track these analytics over longer periods of time in order to see real improvement in areas such as reach and engagement. For example, your Instagram account may receive 50 new followers in one week, but only 1 or 2 the next. This is not necessarily a reason to be concerned, as much as it is just a trend you should follow to find out WHY your followers didn't increase as much one week over the next. Use strategies such as A/B testing and follow different social media trends to see where you can improve. The goal is to not get frustrated with your results. Stay patient and keep tracking.
5 Steps to Improve Your Analytics Methods
Analytics are essential to the evaluation stage of any marketing strategy. However, if not collected diligently, they are of no use. Here are a few good practices to make habits that will increase your data's relevance and improve your strategy's effectiveness:
Nail down your needs. First, decide where you could use some improvement. Focus your efforts on a few specific areas such as social media engagement or website traffic in order to track relevant data for your multifamily property.
Create SMART goals. In order to prove your analytics efforts are worth your time, you have to set goals that are specific, measureable, attainable, relevant, and timely. This way, you can continue to track your progress in comparison to your end goals.
Consistency is key. Tracking and reporting your analytics data on a weekly basis as well as monthly and yearly is crucial to finding different trends, so stay committed.
Make small adjustments and track the results. Follow different trends in your analytics data and make adjustments accordingly. Then, track and report the results to find new insights.
Report and Repeat. When you've met your goals, report your data to your team and set new ones.
Don't Take a Shot in the Dark
Use marketing analytics to make informed decisions about the time, place, and manner in which you advertise. This way you can focus your ad spending in specific areas, to better reach your target audience and improve the value of your marketing. You spent time and energy creating a brand that has a unique value proposition, so now it is time to create a marketing mix that sends the right message to the right people.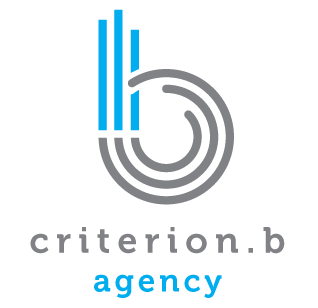 "Cyndi Castle is a Content Strategist for Criterion.B an agency focused on branding and inbound marketing for the commercial real estate and multifamily housing industry."