Worst Presentation Ever?
Lunch & Learn
Presented by: Mike Pennington
---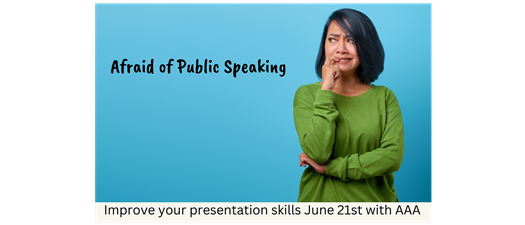 Fun Interactive Lunch & Learn
---
Does the thought of public speaking frighten you to your core? If your boss asks you to present to a group, do you get cold sweats and shaky knees?
MOST people are right there with you! It's okay!
Topics:
Calming Techniques
Display good body language
Useful tips on using PowerPoint presentations
Improve your "Mic" skills
Pricing & Information
Member Price | $79
Lunch Included!
1.5 Hours of Continuing Education for NAAEI Credential Holders (CAPS, CAM, CAS, NALP, CALP, CAMT)
For More Information: