Back to Events
Event Details
STATE OF EVICTIONS IN THE ERA OF THE CORONAVIRUS
On or around March 20, 2020, the pandemic swept the nation resulting in court closures, state of emergencies, and other governmental orders seeking to protect the safety of our citizens.
Dispossessory actions and evictions came to a screeching halt. As the courts begin to open and become operational the impact on evictions in the short term will be different than what the industry experienced before the crisis.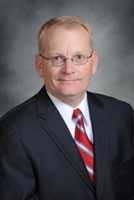 Attorney, J. Mike Williams of Fowler, Hein, Cheatwood & Williams will discuss these issue and answer your important questions.
This is a must attend seminar!