NEW Online Buyers Guide
How to Navigate the New Features
Click Here To See Online Buyers Guide
With the announcement of an upgraded Online Buyers Guide, we provide this quick overview of how to navigate the site and easily find and work with AAA members.
The new Guide has several expanded features that enhance:

Searching for Members
In the image above, you see a Keyword Search and a Filter option. These are the two main ways to find member companies. To search by typing a category, keyword, or company name, simply type it into the Keyword Search and press enter. Related companies will display on the results page.
Alternatively, you can choose to Filter the view by Areas of Expertise. These are categories that our members have chosen as descriptive of their expertise. To filter the view, click Filters, and then choose the Area of Expertise that you need. All companies that have selected that field will appear on the results page: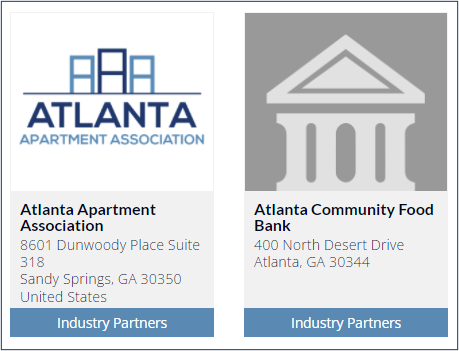 Member Display
Now that you have found a member or list of members, you can either view them as a list (default) as shown above or on a Google map. To view a map of your filtered list of companies, simply click on Map to see the results. If you would like to further refine the results, you can view results within a chosen distance from your address.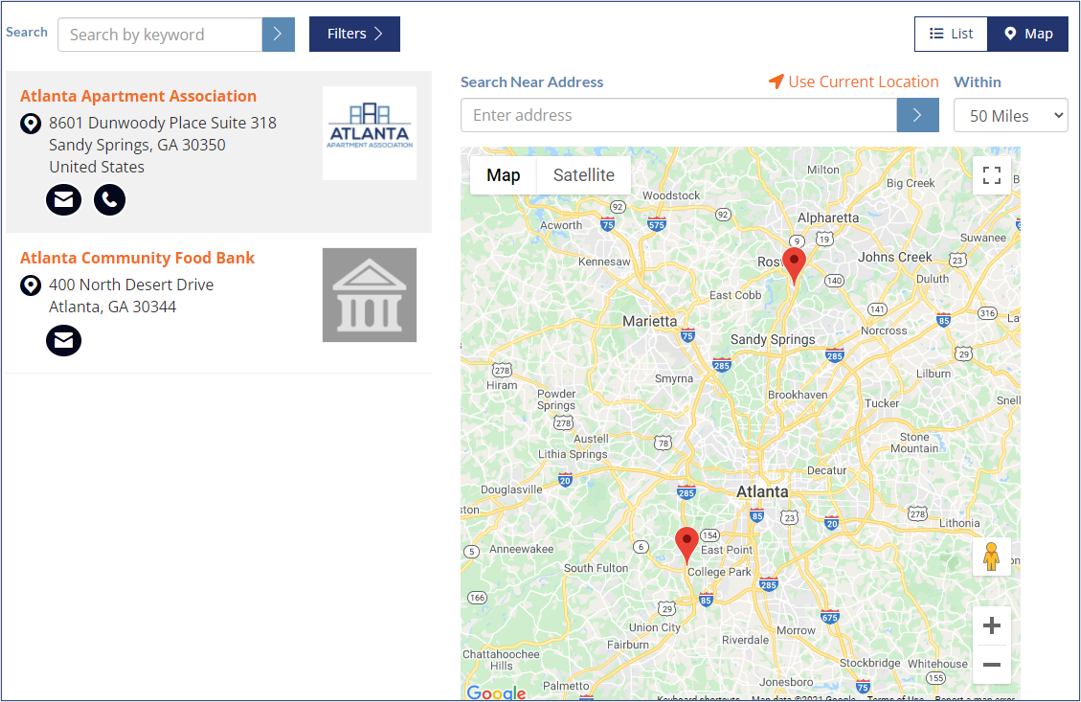 Profile Information
Once ready to view a record's profile, click on the View Profile link to access it. There are two types of profile listings: Standard and Featured. Both types of profiles will display company name, logo, phone number, email address, and web address. A Featured listing includes the same fields and adds:
Social media links
Scrolling Facebook and/or Twitter feeds
Company bio
Member since date
Video/photo gallery
Special offers to AAA members
Additional Notes
Our data is only as updated as member companies keep it. Every company within our membership has the ability to log into the Member Compass and update their record.
If a field does not display, it either means that the field is blank in the database or it is not allowed on a standard listing.
Results will always display with Featured Member listings first, followed by all Standard listings in random order, not alphabetical.