Tradeshow Seminar & Luncheon / 9:00 am - 1:00 pm
"Why are customers so rude?" is a top searched feature in online analytics. "Why are customers important?" comes in at the bottom of digital search results, indicating that there's a boatload of frustrated consumers and customer service workers out there. Instead of searching how to be more patient, they turn to Google, Siri or Alexa for snarky emoji's, gifs & memes, empowering rude-response-entitlement.
Even when we reveal our real identities, we are a culture of misbehavers it seems! RUDE!! Add to the mix the blending of cultures, beliefs, practices and work ethic that is the melting pot of today's Global Economy; and our tolerance, thoughts, and sensitivities (or insensitivities) …no wonder we are in a fix! Diversity in the workplace can make us lead with our "Cranky McCrank Face". So, stop it! You're in the entertainment business now (oh yes you are!) and you need to master the essentials of hospitality. Recognize 'skill versus will' and research smart buildings in this competitive market.
Join Global Hospitality Expert, Audra Lamoon of Livewire Performance to discuss how #RUDE impacts, outlasts and effects your brand and what to look out for next in property management, because if you haven't got your hospitality right, you've got bigger problems coming!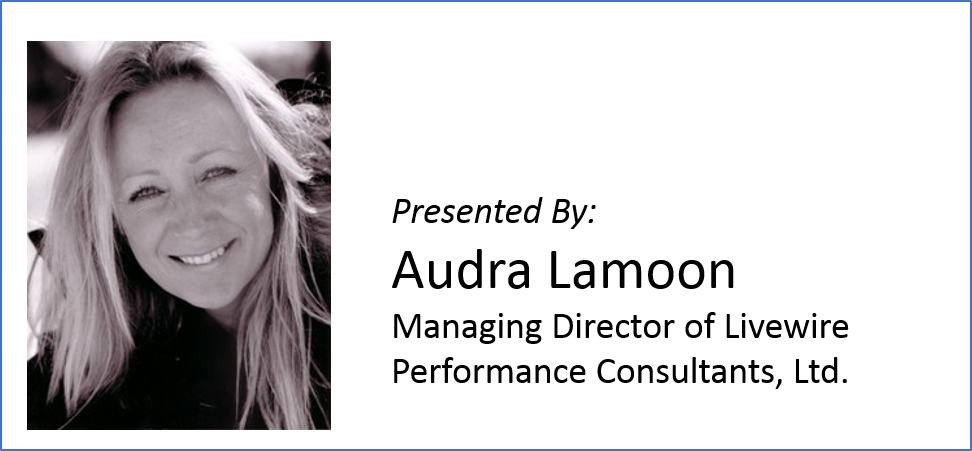 This day of Anti-Rude will include:
Focus on people, property, and service
Exploring YOUR Vision and its effects
Challenging your Company Service Standards
The dangers of "We've always done it this way!"
Why you've got bigger problems!!!
Cost: $120 / Send 5 or more for $99 (Lunch is included)
Carries 3 hours of continuing education credit for NAAEI Credentials
Sponsored By:
Babblin Brook Construction, LLC