2021 Back the PAC Fundraiser
---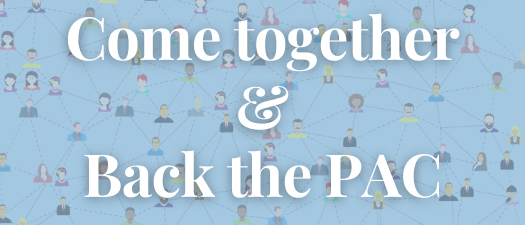 Connect with AAA's top Management Companies, who will be exhibiting, PLUS much more! 

(Two attendees per company!)
Very Limited Space!

Take advantage of this exclusive opportunity to speak with 25+ exhibiting Management companies and show your support for the PAC! Benefits of your support include:

*  Opportunity to bid on face-to-face meetings with select exhibiting owner managers (Silent Auction at event)
*Company name in PowerPoint at Dinner Meeting
*Chance to win one of three $1250 2022 Trade Show booth vouchers to be drawn at the Dinner Meeting
Exhibitors include:  
Aderhold Properties
AMLI Residential Properties
Arlington Properties
Atlantic | Pacific
Berkshire Residential 
BH Management Services
CARROLL
Carter-Haston Real Estate Services
Cortland Management
Cushman & Wakefield
ECI Group
First Communities
Fogelman
Gables Residential
Greystar
Integral Property Management
Kaplan Residential
Lincoln Property Company
OneStreet Residential
Pegasus Residential
Perennial Properties
Provence Real Estate
 RAM Partners
RangeWater
Stonemark Management
TriBridge Residential 
Walton Communities
ZRS Management

 PAC is essential to our industry because . . .


EVENT SPONSORS
(as of 7/21):
Asurety Dryer Vent & Fireplace Inspections
Blue Coast Painting, LLC
Camp Construction
Chadwell Supply
Original 7, Inc. (Pools)
Premier Flooring
Real Floors