WEBINAR: Georgia's Emergency Rental Assistance Program
---
10:00 AM - 11:00 AM (EDT)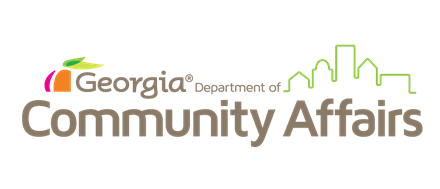 Join AAA and GAA in partnership with the Georgia Department of Community Affairs (DCA) for a FREE webinar on how to apply for and access funds from Georgia's new state-wide Emergency Rental Assistance Program.
DCA program officials will provide an overview on how apartment property owners and managers can apply directly for funds on behalf of residents that have fallen behind on rent due to a COVID-19 related hardship, followed by a robust Q&A session.
Program Overview
The State of Georgia received $552 million from the U.S. Treasury's Federal Emergency Rental Assistance Program to provide relief to individuals, families, and landlords whose finances have been negatively impacted due to the COVID-19 pandemic. The funds will be used to bring past due utilities and rent current for households with rental arrears. The Georgia Department of Community Affairs (DCA) administers the program and the money is being distributed directly to landlords/utility companies. Eligible applicants can receive up to 12-15 months of payment relief. Eligible residents must qualify for unemployment or must have experienced a reduction in income, significant costs, or financial hardship due to COVID-19; demonstrate a risk of experiencing homelessness or housing instability; and have household income at or below 80 percent of the area median income (AMI).
DCA also offers Rapid Re-housing (RRH) assistance through its community partners across the state. RRH aims to help individuals or families who are homeless move as quickly as possible into permanent housing and achieve housing stability through a combination of rental assistance and supportive services such as employment training, education assistance, or basic renter readiness training. Georgia received an expansion of these funds through the CARES Act to prevent, prepare for, and respond to the COVID-19 pandemic by housing those individuals and families displaced from housing due to the pandemic. This program offers several incentives to landlords to make that housing connection possible and build relationships among local community organizations, future tenants, and housing providers.
For More Information: