Happy Customer, Happy Life!
Featuring: Rommel Anacan, President of The Relationship Difference



---
Wednesday, August 24, 2022
10:00 AM - 12:00 PM (EDT)
Webinar via Zoom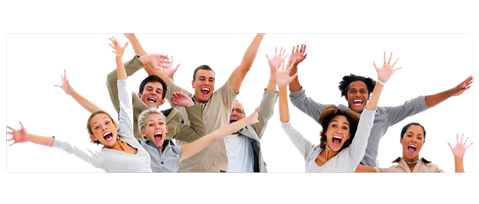 How to Keep Your Customers Happy Every Day   (Even the Difficult Ones)
Do you ever feel like trying to keep your customers happy is a lot like walking in quicksand? It feels like no matter what you do, they're never happy, and you feel stuck. Or perhaps you've had customers where everything started out great, but then something happened, a problem escalated, and you're now in a worse spot than before. 
If you can relate to this, it can take away your energy, excitement, and motivation to provide the kind of service that your customers expect. This cycle won't fix itself. 
That's exactly why we're inviting you to join us for the Happy Customer, Happy Life webinar. In this training you'll discover:
The psychology of keeping your customers satisfied (even the demanding ones)
The big mistakes that people make in customer service (that cause pain, pain, pain!)
How to quickly and easily help your customers feel connected (even when you're really busy)
The step-by-step strategy that you can apply immediately to deal with a complaining customer (without making things worse!)
How to make customer service your competitive advantage
You'll walk away from this webinar feeling equipped, empowered, and excited to keep your customers happy, every day.  
WHO SHOULD ATTEND? EVERYONE!
Pricing & Info
Member Price | $99 per person
5 or More $79
Non-Member Price | $120 per person
5 or More $110
1 Hour of Continuing Education for NAAEI Credential Holders (CAPS, CAM, CAS, NALP, CALP, CAMT)
---
For More Information: