Back to Events
Event Details
The Secret Formula To Employee Engagement
8:30 am -11:00 am
Research shows that workplaces with high employee engagement have lower absenteeism and turnover, increased innovation and creativity, and markedly higher levels of customer service. However, according to a comprehensive Gallup survey, nearly 7 out of 10 American workers are not engaged in their work. Their disengagement ranges from clock-watching to bad-mouthing the company. This is seriously bad for business!
With most US workers dissatisfied, it may seem as if engaging your team members is an impossible task. It isn't. In this eye-opening session, we'll study nine areas of focus that drive off-the-charts employee satisfaction and stellar performance. Learn easy, actionable steps to get the best out of your people. You'll be rewarded not just with their enthusiasm and a more enjoyable work environment, but also with greater productivity and profitability.
Analyze real-world data that links employee satisfaction with high performance
Learn to recognize where your associates are on the engagement spectrum
Study examples from within multifamily and beyond that illustrate the power of engagement to impact results
Explore easy-to-implement techniques for boosting engagement in your own communities and company
Who Should Attend? Managers, Supervisors and Exectutives
Cost: $99 Member / Send 5 or more for $79
(2.5) CAPS, CAM, CAS, NALP, CAMT continuing education credits
For More Information:
Kimberly Cable
Atlanta Apartment Association
(770)670-4871
Meet Kara: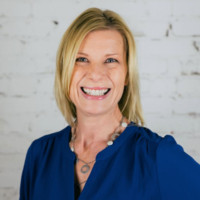 Multifamily educator focused on creating satisfying and high performing work experiences.