Digital Marketing & Sales Strategies for 2021 & Beyond
AAA TRADE SHOW SEMINAR & LUNCHEON
---
Wednesday, October 13, 2021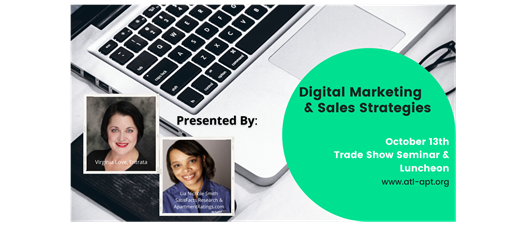 Over 227 million people in the US now shop online, from groceries to apartments!
Unhappy with an item you purchased online? No problem…return it! Unhappy with the apartment you rented online? Um…not so simple.
When "buyer's remorse" becomes "buyer's discourse", no
amount of company-generated marketing can save the day.
In this session, we'll delve into 10 "innocent evils" of digital marketing and what your company can do to establish successful marketing and sales strategies to avoid an unintentional sabotage.
Just a few examples of what will be covered in this session!
Marketing messages that date you and not in a good way
Outdated social media strategies
Sales strategies that are static and not dynamic
Not living up to the online hype
---
Meet Your Presenters: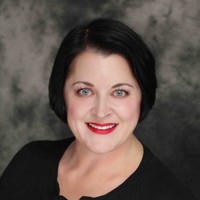 Virginia Love, Industry Principal, Entrata
Specialties: Brand Identity, Internet Marketing
Search Engine Optimizing, Leasing/Marketing Systems
and Reputation Management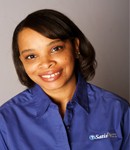 Lia Nichole Smith, VP of Education & Performance, StatisFacts Research
ApartmentRatings.com
Specialties: Leasing/Marketing, Resident Retention,
Reputation Management and Resident Satisfaction
Pricing & Information
Ocotber 13

9:30 am - 12:00 pm

Member Price |$120 / 5 or more @$99
*Lunch is included in the price and will immediatly follow the session

*3-hours of continuning education credit for NAAEI credentials (CAPS, CAM, CALP, & CAS)
Sponsored By: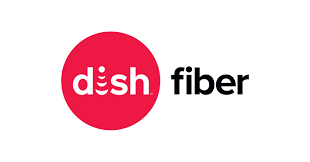 ---
For More Information Contact
Kimberly Cable
770.670.4871
kcable@atl-apt.org