Atlanta Multifamily Professional | AMP
3-Day Leasing Workshop
---
Tuesday, September 21, 2021
at
8:30 AM (EDT)
to Thursday, September 23, 2021 at 5:00 PM (EDT)
Category: Designation Programs
The AMP program is a comprehensive workshop designed specifically for leasing professionals working six months or less in the multifamily industry. This two-day course includes classroom instruction, property tour demonstrations, plus online training as homework.
The goal of this program is to give students real-world simulations to prepare them for daily interactions with prospects and residents.

*Due to the covid-19 pandemic students will not attend on-site property tour and the program has been condenense into 2 days.
---
Testimonals:
Thank you very much for your tips and lessons. I've learned so much in an incredibly short amount of time. Our class finished on Thursday and I just started implementing your teachings on Monday when I arrived back to my property. As of today I have generated 6 new leases within only 10 tours since I've arrived back. Currently it looks like they all might be getting approved based on the background checks. I'm very blessed to have been given the opportunity to learn from you. Thank you so very much.
~Warm Regards, Aubrey Norton
Pricing & Info
September 21, 22 & 23
Member Price | $169 per person
Non-Member Price | $189 per person
---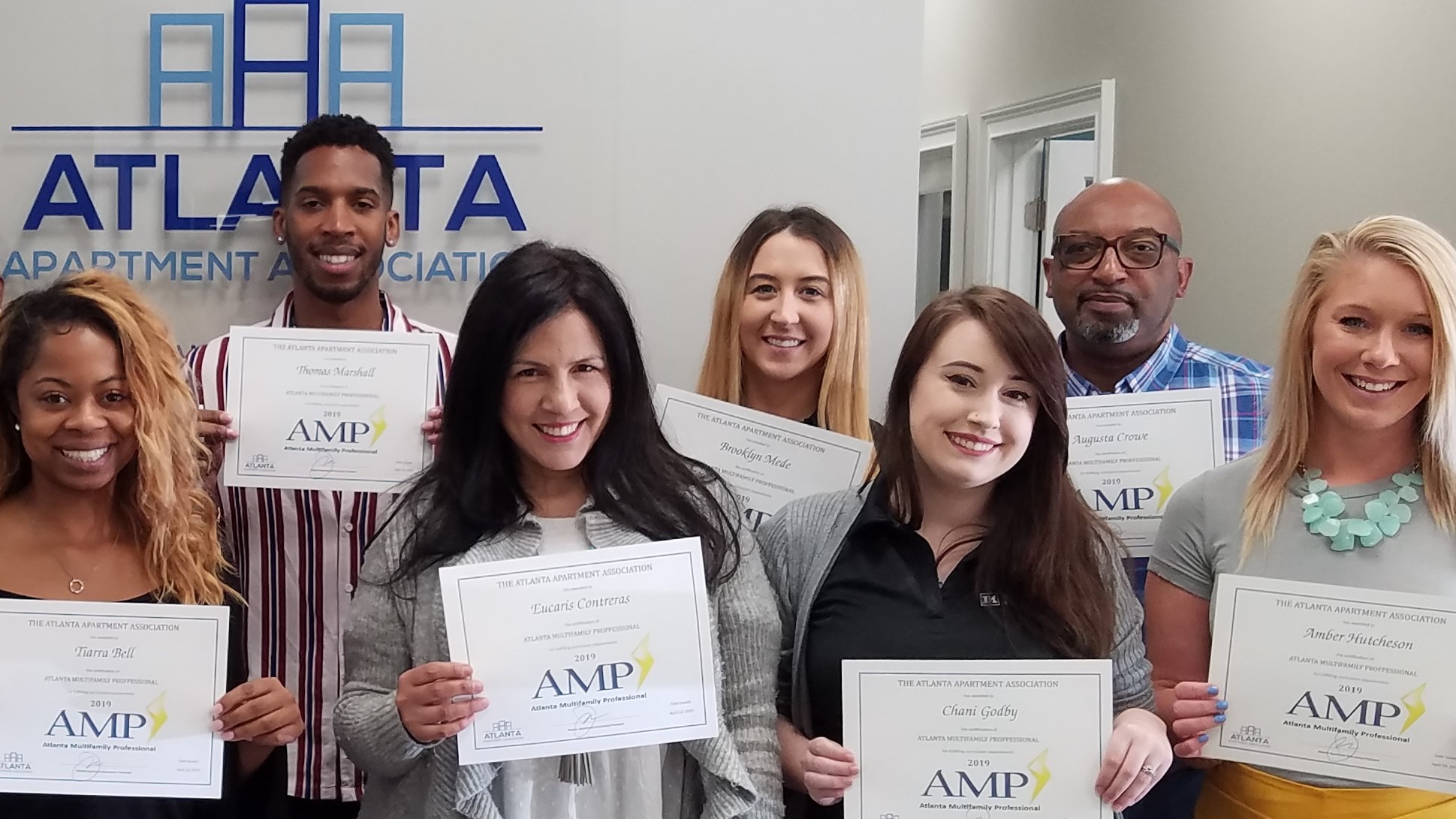 ---
For More Information Contact
Kimberly Cable,Education Program Manager

(770) 670-4871 | Kcable@atl-apt.org