2022 Peggy Waskom Super Bowl
The PWSB supports the GAA Foundation
---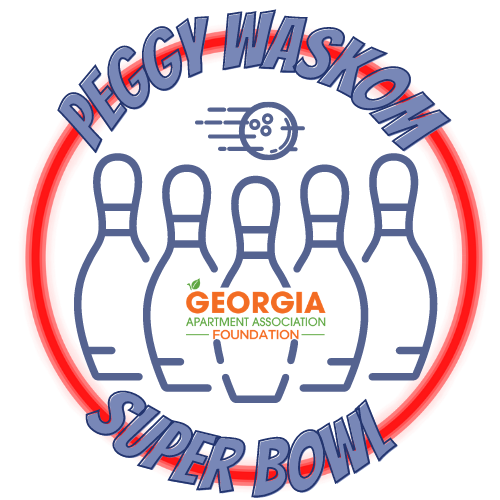 Would you like to support the workforce development program that is dramatically changing lives and directly benefiting AAA members? Attend the Peggy Waskom Super Bowl to engage in an afternoon of bowling, networking, team building, and industry celebration.
The GAA Foundation exists to promote careers in the multifamily housing industry. The Peggy Waskom Super Bowl is held annually to celebrate the legacy of Peggy Waskom, who championed the cause of developing people in our field.
Agenda
July 14
10:00 AM - 10:45 AM

Registration

10:45 AM - 11:00 AM

Bloody Mary - Mimosa Toast


Come join our Headline Sponsor to kick off a fun day of bowling with a toast!
11:00 AM - 11:00 AM

Bowling Begins!


Are you the Big Lebowski? Show us who the real Kingpins are!
12:00 PM - 1:00 PM

Time to Eat


Lunch is served while the games continue.
1:30 PM - 2:00 PM

Reception - Awards


Highest score? Lowest score? Most spirited? We're all winners today.
For More Information: