2023 AAA Trade Show Exhibitor Page
April 12, 2023

Looking to Exhibit?  Visit HERE!
Exhibitors, to register your badges needed for the show, email events@atl-apt.org
10 x 10 booths are allocated 5 complementary badges
10 x 20 booths are allocated 10 complementary badges
20 x 20 booths are allocated 20 complementary badges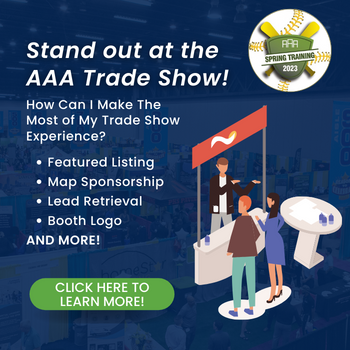 Get a head start and secure your booth for 2024 early! Turn in your contract to the AAA booth #900 for a chance at the BEST LOCATIONS!
NOTE: No company is authorized to sell an attendee list from AAA. We don't do that, period, and you should block the sender and ignore any message otherwise as the annoying spam that it is. Sorry for the inconvenience.